If I can't help you with your horn project, I know who can!
Do you need a website? I do that too.
Call Rick Sheets, Journeyman Horner, at
919-321-8349

.
Tape Looms – Box Looms – Heddle Boards
I make tape looms; often they are called box looms. My tape looms have a workman-like quality to them; like they were made on the farm in the 18th or 19th Centuries (1700s through 1800s). Some folks create very nice tape looms with a fit and finish that rival fine furniture; mine are more like folk art items for sure.
If you want a particular loom made, feel free to contact me.
This darkly stained pine tape loom is based on the well-known loom in the collection of the Hershey Museum of American Life in Hershey, Pennsylvania.

I incorporated a couple of vintage bobbins in building this loom that were used in a now defunct textile mill in Alamance County, NC.

I made this for my girlfriend who makes straps for my horn work and joins me at many of my events.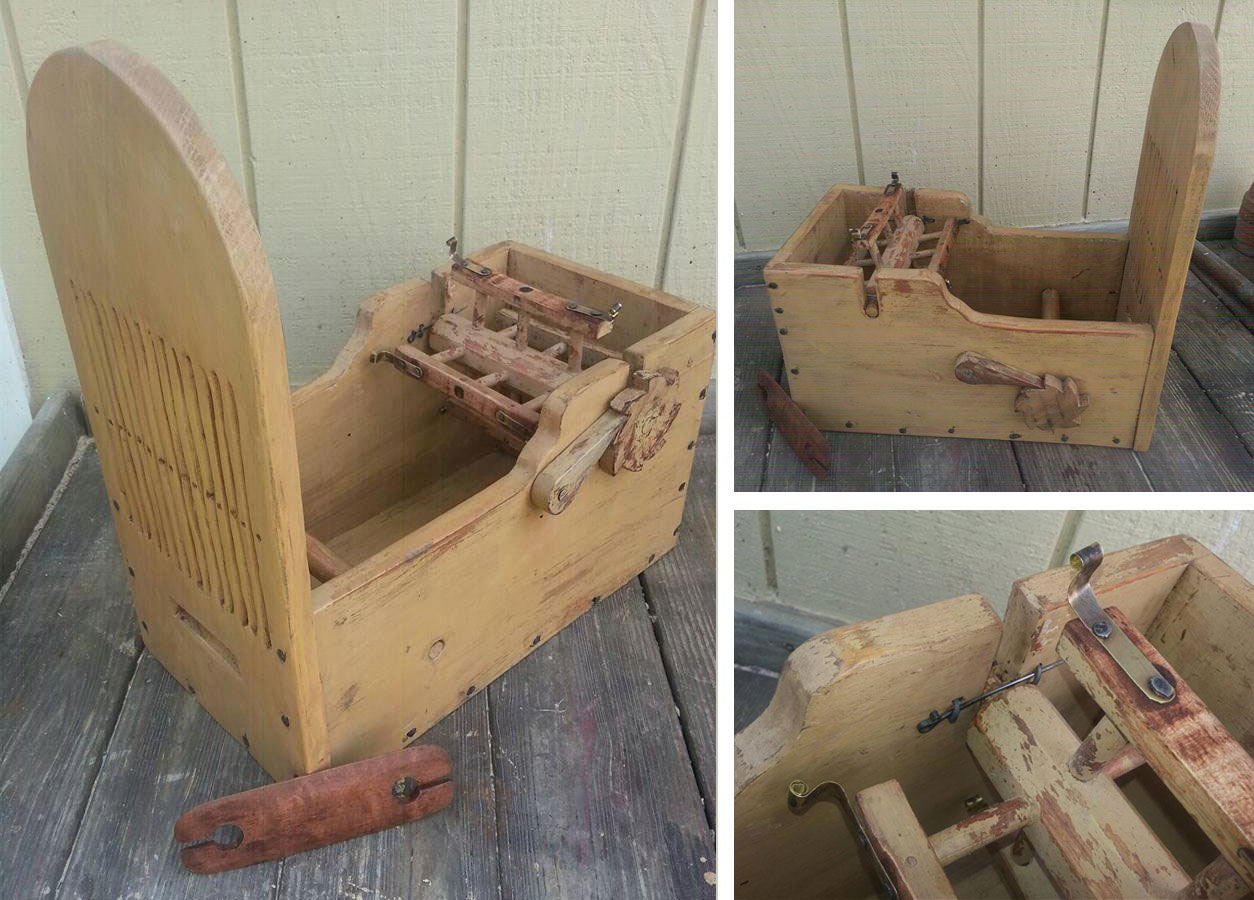 This tape loom was made from recycled materials in an "antique" style using distressed wood and paint.
I gifted it to Bennett Place State Historic Site here in Durham, NC for their living history programming.